Regular price
Sale price
₹ 299.00
Unit price
per
Sale
Sold out
Enjoy a delicious, healthier pasta experience with the Quinoa Fusilli. Each piece of Gustora Quinoa Pasta has been lovingly enriched with Quinoa flour and Durum Wheat Semolina, providing higher fibre, protein and iron contents versus conventional pasta. Enjoy a satisfying and nutritious meal with the Quinoa Fusilli.
Gourmet up your summer game with Quinoa Fusilli - the quick and delicious pasta salad your veggie-filled dreams are made of. Add your favourite vegetables and dressings for an easy, elegant meal in minutes. Buon Appetito!
View full details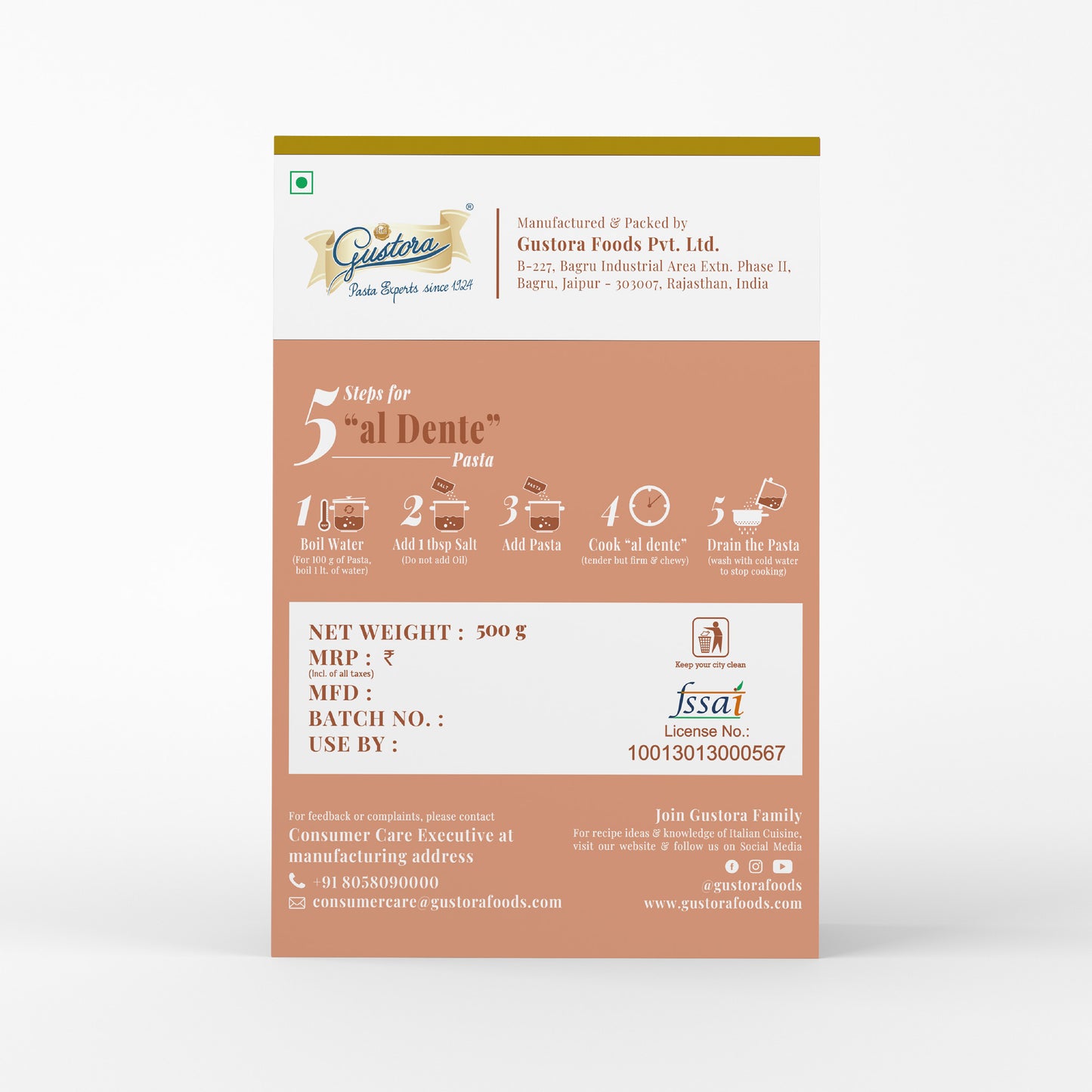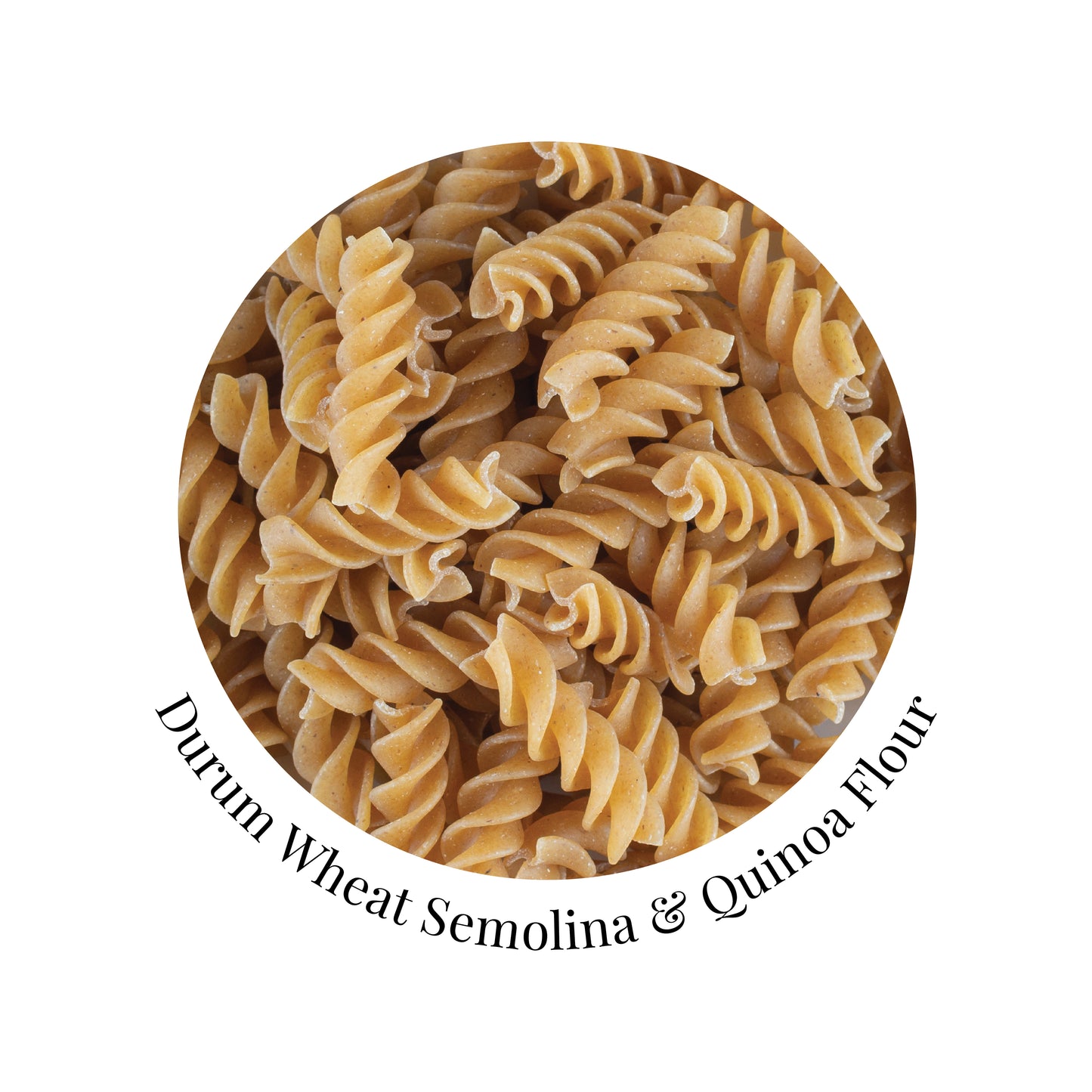 INGREDIENTS

70% Durum Wheat Semolina, 30% Quinoa Flour, Xanthan Gum and Water

SHELF LIFE

12 Months from the Date of Manufacturing

STORAGE INSTRUCTIONS

Store in a cool, dry place away from direct sunlight, sources of moisture & humidity.

SPECIALTY

Enriched Pasta, 100% Eggless and made from Durum Wheat Semolina and Quinoa Flour (No Maida)
SPECIAL FEATURE

Slow Drying process and use of Bronze Dies

NUTRITION

Rich in Fibre, High in Protein, Zero Cholesterol, Zero Trans Fat

COOKING INSTRUCTIONS

Use 5 litres of salted water for 500g of pasta. Add pasta to the boiling water and stir occasionally for the cooking time indicated. When cooked, drain and add the desired sauce.